Being a college student is definitely a challenge. These are some easy meal that can help you get through the way, one of them by utilized microwave. Herewith some microwave based food cooking that is not only delicious time-saving recipes for meals.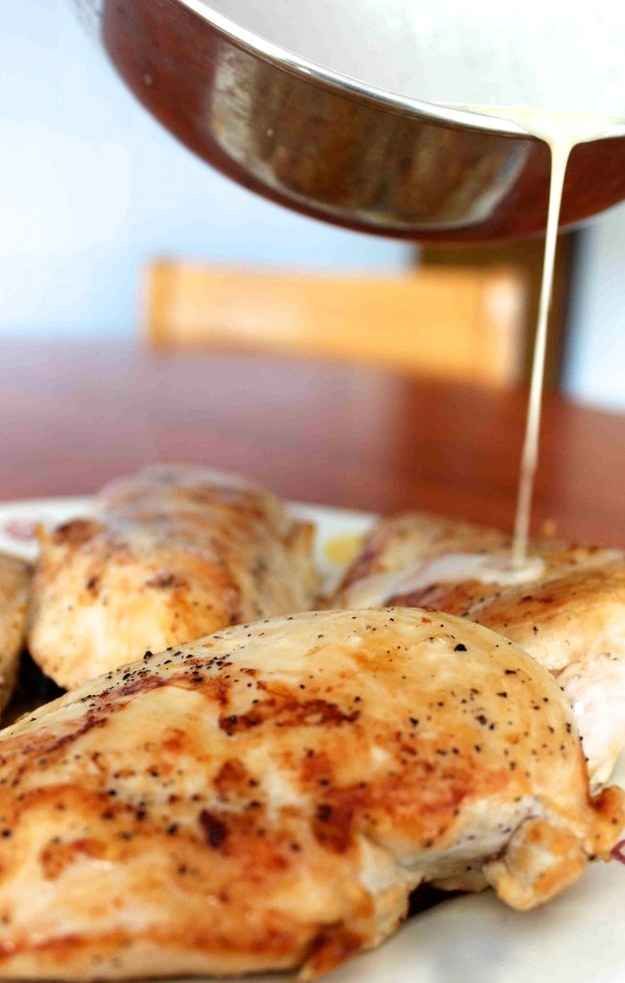 One-bowl Microwave Scrambled Eggs
Dining hall scrambled eggs too runny for your taste? Make yours just the way you like them with this microwavable version. While this college recipe calls for mostly egg whites, feel free to use the whole egg—the cholesterol in the yolk won't increase your risk for heart disease. Plus that's where most of the micronutrients are.
Microwave Mac and Cheese
Microwave Mac and Cheese in a Mug Sometimes nothing but macaroni and cheese will do. But why choose a single-serving cup of scary, preservative-laden neon stuff when you can use ingredients you can actually pronounce? Here, pasta cooks right in the microwave before meeting with a hefty punch of (real) cheddar and a splash of milk. Several minutes later, boom: comfort food at its finest—and fastest. This is can be for your main dishes.
Simple Smoked Paprika Salmon
Proceed at your own risk: Stinking up the place with microwaved fish may make you the least popular person in the dorm. But the taste might be worth it, thanks to a simple mix of honey, olive oil, and smoked paprika.
If you really have no time, there are other options such as overnight meals and you literally can leave it in a jar as follows.
Mason Jar Greek Salad
If back-to-back classes leave you with no time for a sit-down lunch, head to the dining hall or supermarket salad bar and make this speedy, highly customizable, and easily portable option. Pick your favorite whole grains, lean proteins, and veggies (go as dark and leafy as you can for maximum bone-protecting vitamin K and cancer-fighting antioxidants) to build an anything-but-boring salad that staves off an afternoon slump.
Overnight Blueberry Maple Oatmeal
Carbs from the rolled oats, protein from the Greek yogurt, healthy fats from the chia, and antioxidants from the blueberries make this chilled concoction a fairly balanced morning meal. Prepare it the night before, then grab it from your mini fridge and snag a spoon from the dining hall (we won't tell), and you're ready for that 8 a.m. lecture.
Vanilla yogurt and Berry Parfaits
Protein-rich Greek yogurt and granola is a popular combo, but these gorgeous parfaits make it look like something special. It's hard to believe that something so pretty and healthy can be so easy to put together: Layer three ingredients in a mason jar and you'll have breakfast ready for the rest of the week! If you need something more fulfilling and you need it very quickly, here are some recipes for you to try.
7.5-minute vegetarian Burrito Bowl
Ditch the lines at your campus Chipotle and get your burrito bowl-fix the homemade (and healthier) way. Pre-cooked brown rice (find it in pouches or frozen) and canned black beans make this a cinch to put together. Greek yogurt stands in as a healthy substitute for the sour cream, and of course, it's topped off with cheese and avocado.
Riceless Risotto with Peas and Rosemary
With laundry to wash, textbooks to read, and papers to write, no student has time for a dish as laborious as risotto. This recipe gives you the same chewy texture—plus fiber—by substituting old-fashioned oats for white Arborio rice (cooked in the microwave instead of a stove). Stir in cream cheese for a luscious finish.