Feng Shui is commonly known as the Chinese philosophical system aims to harmonise human with the surrounding environment. The literal meaning of Feng shui is wind and water, a Chinese concept thinking of linking to human and the environment in order to be harmonious. In term of gaining more wealth, Feng Shui can be utilised to enhance more. By making the surrounding environment more parallel and harmonious, it will increase productivity, productivity means more positive energy that can bring more wealth and well-being.
How to create an environment that will attract more wealth according to Feng Shui's principle? Many of practical Feng Shui tips can be applied directly to your home and office.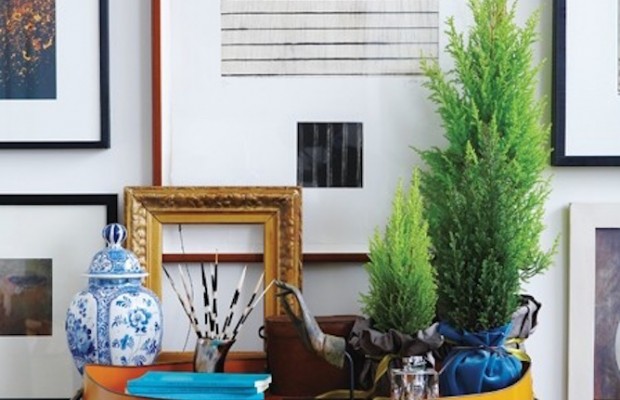 Natural Light 
Natural light is obviously very important for genuinely good feng shui energy, too. In the case of a space that gets little or no natural light, a very smart and intelligent lighting system (ideally several layers of lighting with at least some full-spectrum lights) will make all the difference.
In order to attract, keep, and multiply the energy of abundance, you have to create an honestly good quality of energy in your space, there is no way around it.
Getting rid of clutter
Clutters can prevent the productivity energy. Clutter is one of the biggest no-nos in Feng Shui. Clutter bogs you down and disrupts the flow of energy. Clear everything out that you don't need. Clean out your closets, make room under your bed.It is logical when your area is free of clutter, the atmosphere is better to work.
Introducing water element
Water element can add to balance the space. Water element like aquarium can be added whenever applicable. Water is the main element that brings wealth to your home. Water should always be clear, moving and free flowing. Never let your water get stagnant. Think peaceful, pure and relaxing. A fish tank is one way to stimulate your wealth areas. Make sure fish are healthy and strong and always keep the tank clean. If that is not possible, replacement through water graphic or images can also do the job.
Another great water feature to display in your home is a fountain. A fountain is a great way to keep your abundance flowing. A picture of flowing water will work if you cannot place a fountain in that area. Make sure you do not have vases of stagnant water and do not display photos or paintings of violent storms or other disturbing water scenes.
Greening space
Introduce plants in your home and office space will create freshness. according to the Feng Shui adding some plants with round leaves to your home is highly recommended. This is another good way to enhance your wealth area, according to feng shui guidelines. In addition to that, if the plants have red or purple flowers that are even better.
Spice up the vibe
Colouring your space with vibrant colour can affect your work. According to Feng Shui principles, best colours for the wealth area are green, red, purple, black and gold, with the most effective colours being red and green.
Decoration elements on point
Some of the recommended decoration elements that can be added such as Chinese vase, Chinese coins, Chinese crystals and mirrors. This decoration element should be placed in the wealth corner.