Everyone knows Warren Buffet. With estimated $62 billion, he is the richest man in the world. He is as an American successful investor, philanthropist and business magnate. He is even considered as the most successful investor nowadays. It is common to see that many people want to have the expertise like him, and how to learn to invest properly? If you spent time taking courses and education still may not have the same skills and knowledge like Warren Buffet himself.  Do not worry about that. This article will give you some of the successful essences of the master of investment himself.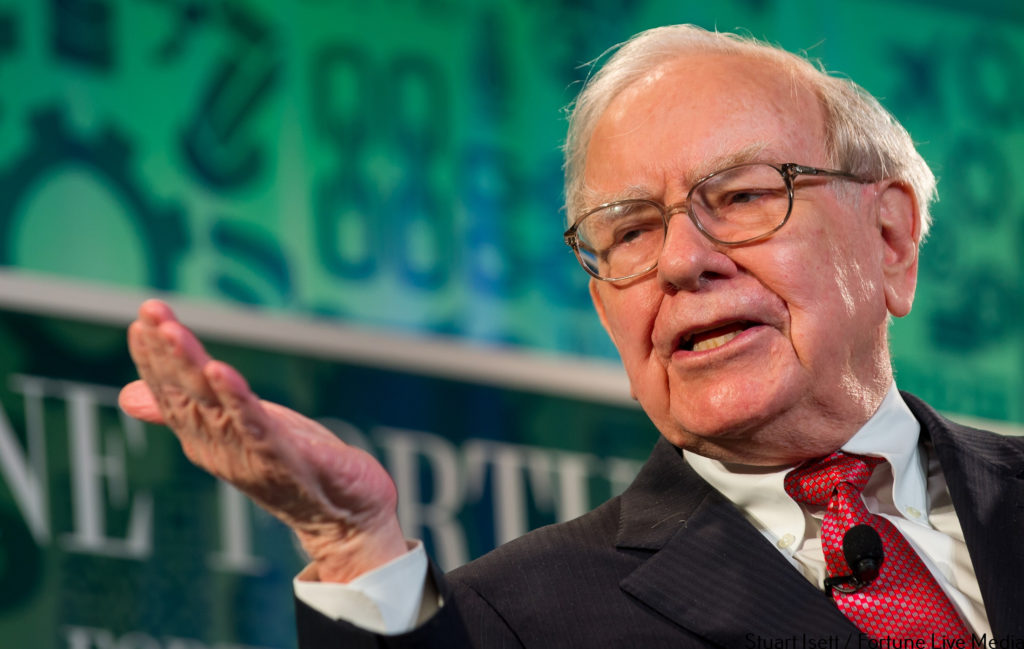 Reinvest your profits
It is recommended that when able to make first money in stock market, do not even tempted to spend it. Instead, reinvest the profit would a wiser choice Warren Buffet learned this early when he was in high school. He and his friend bought a pinball machine and put it in a barbershop. The money they spent to buy more machines until they had eight in different shops. When his friend sold the venture, young Warren Buffet used to buy stocks and to start another small business. Bu the age of 26, he already collected $174,000 or $1.4 million in today's money. The lesson is even a small sum can turn into a great wealth.
Be willing to be different
It is wise to not base the decision upon what everyone saying or doing. In the year 1956, Warren Buffer began managing money with $100,000 put together from a handful investors, he is known as oddball. At that time, instead of on Wall Street, he worked in Omaha and not telling is parents where he as putting their money. People predicted that he would fail, but then he closed his partnership 14 years later, it was worth more than $100 million. What he was done, instead of following the crowd, he looked for undervalued investment and ended up vastly beating the market average every single year. For Warren Buffer, being average means doing what everybody else is doing. To surpass that, you need to measure yourself bt your own standard and not the worlds.
Spell out the deal before you start
Before you start the job, make sure you bargain first. Warren Buffet's advice is bargaining leverage is greatest before beginning a job- that is when you have something to offer to the other party.  He learned the lesson in a hard way when he as a kid. His grandfather hired him and a friend to dig out the family grocery store after a blizzard. They spent five hours shovelling until they could not straighten their hand. In the end, his grandfather gave them less than 90 cents to split. Warren Buffet horrified in such backbreaking job, he earned only pennies an hour. So the message is always nailed down to the specifics of a deal in advance – even with friends and relatives.
Watch small expenses
One of the key successes of Warren Buffet business is they are run by the manager who obsesses over the tiniest cost. He admired a friend who painted only the side of his office building that faced the road. He once acquired a company whose owner counted the sheets in rolls of 500-sheets toilet paper if he was being cheated and in the matter of fact he was. The tip is by exercising vigilance over every expense can make profits and paycheck go much further.
Limit what you borrow
Credit cards and loans won't make you rich. It is notable that Warren Buffet himself has never borrowed a significant amount  – not to invest, not for a mortgage. He has gotten many letters from people who thought their borrowing was manageable but became overwhelmed by debt over the time. His advice is to negotiate with creditors to pay what you can. Then, when you're debt-free, work on saving some money that you can use to invest.
Know what success really means
Despite his wealth, Warren Buffet does not measure success by dollars. In 2006, he pledged to give away almost his entire fortune to charities, primarily the Bill and Melinda Gates Foundation. He refuses about funding monuments to himself. He said "I know people who have a lot of money, and they get testimonial dinners and hospital wings named after them. But the truth is that nobody in the world loves them. When you get to my age, you'll measure your success in life by how many of the people you want to have love you, actually do love you. That's the ultimate test of how you've lived your life."