A payday loan which is also known as a payday advance, salary loan, payroll loan, small dollar loan, short term, or cash advance loan is basically a small, short-term unsecured loan, based on the borrower's personal check held for future deposit or on electronic access to the borrower's bank account. Borrowers write a personal check for the amount borrowed plus the finance charge and receive cash. That is why the loans are also sometimes referred to as "cash advances," though that term can also refer to cash provided against a prearranged line of credit such as a credit card.
Payday advance loans rely on the consumer having previous payroll and employment records. Legislation regarding payday loans varies widely between different countries, and in federal systems, between different states or provinces.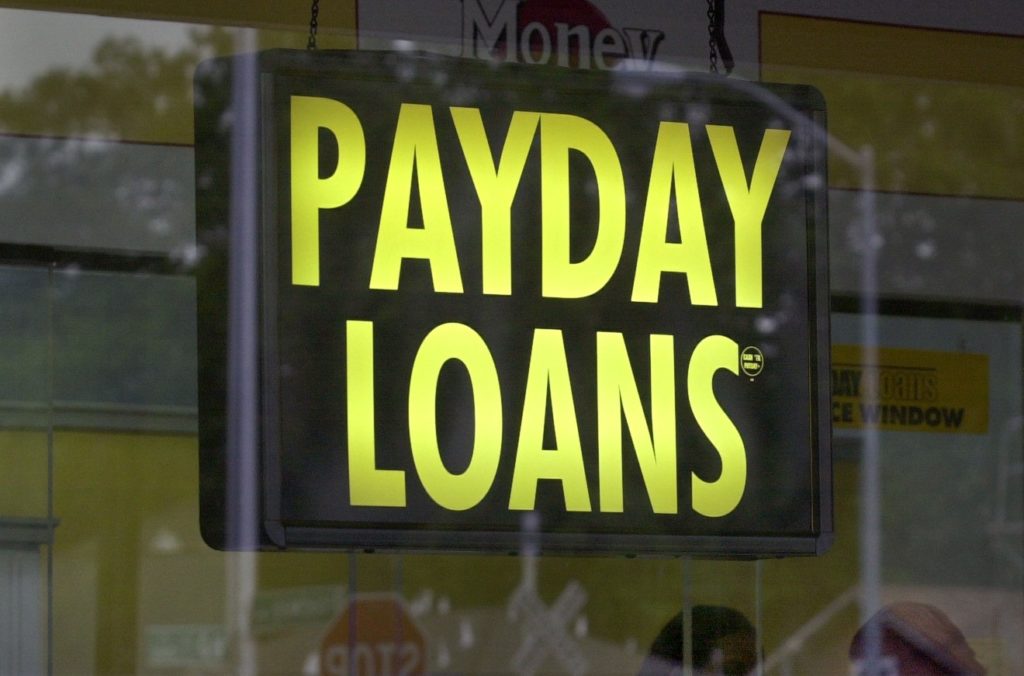 Payday Lenders
Payday loans are made by payday loan stores, or at stores that sell other financial services, such as check cashing, title loans, rent-to-own, and pawn, depending on state licensing requirements. Loans are made via websites and mobile devices.
Lenders hold the checks until the borrower's next payday when loans and the finance charge must be paid in one lump sum. To pay a loan, borrowers can redeem the check by paying the loan with cash, allow the check to be deposited at the bank, or just pay the finance charge to roll the loan over for another pay period.
How much money can you borrow? Some payday lenders also offer longer-term payday installment loans and request authorization to electronically withdraw multiple payments from the borrower's bank account, typically due on each pay date. Payday loans range in size from $100 to $1,000, depending on state legal maximums. The average loan term is about two weeks. Loans typically cost 400% annual interest (APR) or more. The finance charge ranges from $15 to $30 to borrow $100. For two-week loans, these finance charges result in interest rates from 390 to 780% APR. Shorter term loans have even higher APRs.  Rates are higher in states that do not cap the maximum cost.
The payday process
The basic loan process involves a lender providing a short-term unsecured loan to be repaid at the borrower's next payday. Typically, some verification of employment or income is involved (via pay stubs and bank statements), while it is also possible that some payday lenders do not verify income or run credit checks. It is worth to note that Individual companies and franchises have their own underwriting criteria.
In the traditional retail model, borrowers visit a payday lending store and secure a small cash loan, with payment due in full at the borrower's next paycheck. The borrower writes a postdated check to the lender in the full amount of the loan plus fees. On the maturity date, the borrower is expected to return to the store to repay the loan in person.
The lender may exchange the check if the borrower does not repay the loan in person. The borrower may now face a bounced check fee from their bank in addition to the costs of the loan if the account is short on funds to cover the check, and the loan may incur additional fees or an increased interest rate (or both) as a result of the failure to pay.
With the advance of technology, in the more recent innovation of online payday loans, consumers fill the loan application online (or in some instances via fax, particularly where documentation is required). The funds are then transferred by direct deposit to the borrower's account, and the loan repayment and/or the finance charge is automatically withdrawn on the borrower's next payday.
Requirements to Get a Payday Loan
All a consumer needs to get a payday loan is an open bank account in relatively good standing, a steady source of income, and identification. In general, lenders do not conduct a full credit check or ask questions to determine if a borrower can afford to repay the loan.  It is worth to mention that the loans are made based on the lender's ability to collect, instead of the borrower's ability to repay while meeting other financial obligations, thus payday loans can create a debt trap.
According to Consumer Financial Protection Bureau (CFPB), 80 percent of payday borrowers tracked over ten months rolled over or reborrowed loans within 30 days.  Borrowers default on one in five payday loans. Whereas online borrowers are far worse, which more than half of all online payday installment loan sequences default.