Indonesia is one of the fastest growing countries in the world and possesses one of the most resistant currencies to the strong dollar in Asia. With a population of more than 250 million, Indonesia is the world's fourth most populous nation and the largest economy in Southeast Asia. The economy grows about five percent annually, with large markets opportunities and steady economic growth provide attractive investment opportunities.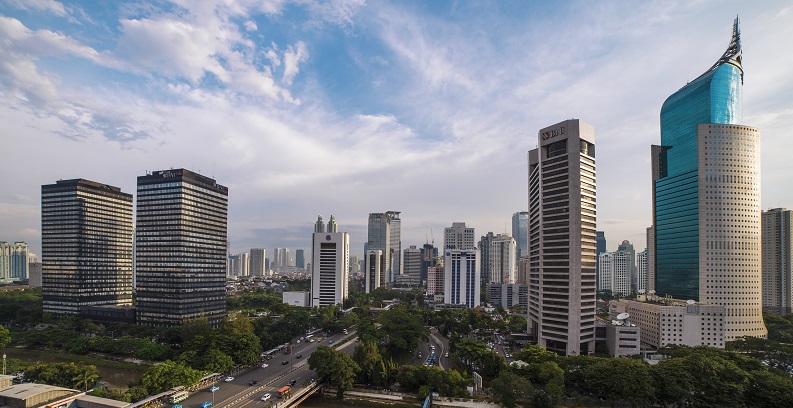 E-commerce. E-commerce is expanding rapidly (by $10 billion a year and forecast to hit $130 billion by 2020), and smartphone use is forecast to swell to 100 million by 2020. Indonesia is also a leading mobile-first nation, with more than 70 percent of its Internet traffic on mobile devices. All that, coupled with weak infrastructure and poor logistics systems, makes it an especially big opportunity for e-commerce growth.
Internet Service Provider. Another business idea that could be considered is becoming an ISP provider. The reliable and fast internet is as vital in Indonesia as it is in other parts of the world and considering the number of people using phones and technology gadgets in Indonesia, and by this, you would make a lot of money.
Business Finder. You can also make money from linking buyers and sellers together. For instance, a lot of people want to source for items from Indonesia but because they have never been there, they won't know where to find what. You can help such people find items easily using the internet, and earn finders commission for your services.
App Developers. App developers are raking in good cash these days. You invest in the mobile phone app developer or a software developer. In this case, if you interested to hands on the projects, you don't necessarily have to be a tech expert to develop apps, what you need is a solid idea and then you can hire tech experts to develop the idea for you.
Tourism related business. This includes hotels, travel agencies, and transportation.  A lot of expatriates, visitors and business tourists visit Indonesian regularly. This leaves enough room for people who want to invest in the tourism industry to make money. You can make money from starting your own hotel to provide accommodation to visitors or start an online hotel marketing service where people can book for hotels prior their visit to Indonesia. It will be convenient if it's also providing another supporting tourism related such as travel agency and transportation.
Food and Beverages. This can include from food production related to agriculture, as well as food processing and packaging. The business can also in form or café or restaurant. Indonesia is also well known for wide variety of local cuisines that still at the heart of its people. Usually, with the modern twist, it can bring huge success.
Fashion and Dress Making. Another business idea is to start a dress making business. Indonesia is known rich of a variety of traditional clothes which is not only attractive it also has distinct and unique pattern from all over the countries. You could start a clothing line or just make local Indonesian dresses like Kaftans which you can sell to people from other parts of the world.
Furniture Factory. A lot of people from Europe, America and other continents source for their furniture from Indonesia. Starting a furniture making factory which later would export to other countries for sale. You can also start a furniture remodeling business which involves getting broken or old furniture and remodeling them for sale.
Many great opportunities are in Indonesia, and many foreign companies also failed because they didn't do their homework to build close relationships and study the cultures and unique market challenges in Indonesia.
Some of the challenges for investment in Indonesia are high corruptions and bribes increasing business cost. In the other hand, bad infrastructures causing high logistic costs. As commonly faced in other countries, most people from the lower end market prefer cheap price over quality that's why all made-in-China products are very common in Indonesia. It is worth to note that the Indonesian market is really unique here and what works in other countries may not apply.