If you have a website, you want to be found – it's that simple. Traffic Booster helps your site get found using search engines, helping you with a lot of the boring, time-consuming work of optimising meta tags and submitting your site to search engines.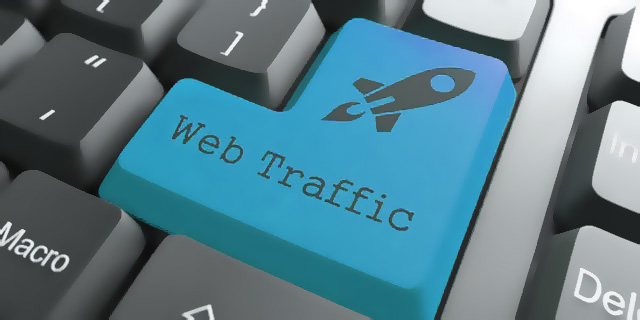 Your site should get found, and if you want to use SEO to do it then Traffic Booster is the perfect place to start. It will help you get on track with the technical optimisation that's right for you. It's easy to use and get results from.
Traffic Booster gives you a powerful 3-step method to achieve better technical optimisation on your site. It uses a complex array of scripts and algorithms to help you achieve better results in over 400 search engines – and it only takes minutes. Herewith step by step how it works.
Check Site Links
It is worth to mention that dead site links can negatively affect your search engine rankings. If you link to a URL that changes later and doesn't update the link, this can cause search engines to drop you considerably in their rankings. Instead of going through your site and checking every link one by one, you can use Traffic Booster to check your site for broken links quickly and automatically. Not only will it check external links (leading to other sites), it will also check internal links (leading to other parts of your site) and even links within different parts of the same page. It saves a lot of time and boring work. It is highly recommended checking the site links often, as a URL can change without any warning.
Optimise Your Site
Once you have checked for broken links, there are some vital technical factors that can influence how a search engine ranks your site. Traffic Booster helps you through making these the best they can be.
Firstly is the meta tag generator. Meta tags are a way that you can tell a search engine what a page is about, and this is very important. Search engines wouldn't work very well if they didn't give relevant results, and it is obvious. Traffic Booster saves you from having to know HTML, though – you can write out what you want to say in plain text and Traffic Booster will generate the tags for you.
Even more importantly, here you will see overall reports on your site, giving you valuable insight into what a search engine sees. Here are some of the things that these reports include:
Site preview is a preview of how your site will look in the search engine's ranking pages.
Meta tags report is a preview of your meta tags and advice on how to optimise them.
Overall page report is a report on your page, including a number of URL's, size of the page, and how quickly it loads.
Keyword density is the words that the search engines find most often on your page. These let it know what the page is about.
Internal link is a list of all the links on the page that lead to other parts of your site.
External link is a list of all the links on the page that lead to other sites.
These reports let you know when your SEO strategy is working and what you can change to make your site better. Once you have gone through the metadata and made sure that your site looks good from the search engine's point of view, there's only one step left.
Submit Your Site
The only thing left to do now is to submit your site to the search engines. Search engines usually have automatic robots (often called spiders) that scan or "crawl" web pages and index their results.
Waiting for them to find your site can take a while. Nobody wants to wait for that, so instead use Traffic Booster's ability to submit to more than 400 search engines simultaneously. You can have the spiders looking at your site and driving visitors there in no time.
The submission tool is also useful if you make a big update to your site and you want it to be reflected in the search rankings quickly. The spiders periodically re-crawl sites that they have already indexed, but giving them a reminder at the right time never hurts.
So if you're ready to get rid of a headache that is technical SEO while getting great, actionable reports, Traffic Booster is the perfect place to start. You can start using it right away by logging into your Account Manager and clicking Traffic Booster in the top menu bar.