The entrepreneurial ability in women in the world has witnessed steady and increasing economic standing in the society. Generally, expertise, understanding the domain, risk taking ability and flexibility are the major reasons that drive women to undertake a business venture. An aspiring woman entrepreneur always wants to do something fruitful and positive in the business besides bestowing values to family and social life. Herewith some low-cost business ideas for women entrepreneur.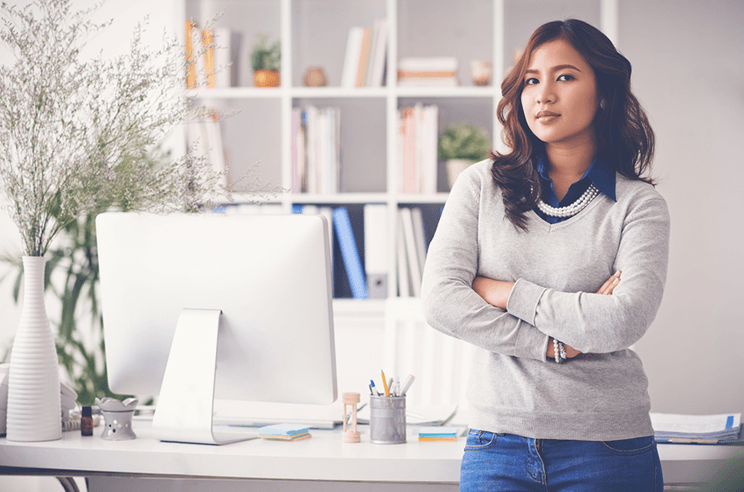 Sell Online
There are lots of online portals where you can sell your stuff. It can be selling product from a company or flat form such as Amazon, eBay or if you are really good at something or want to sell your handmade crafts, jewelry, old stuff, soft toys or any creative stuff then online portals are the best. Homemade food and craft, this can be one of the best business options for housewives. If you have the creativity with you and you can make these crafts then use your creativity and first make a sign board and hang it outside your home. This will attract customers and you will get a lot of work and can make some decent money. This work requires your creativity and on-time delivery.
Affiliate marketing
Affiliate marketing involves having your own site and sending your traffic to someone else's site to purchase their products or services. You will earn the percentage of sales commission or every sale initiated by a link from your site.
Blogging
In today's world Blogs are most powerful ways for both individuals and businesses to communicate information distinctively online. It is, therefore, not surprising that there are On 16 February 2011, there were over 156 million public blogs in existence.
Book Keeping
Every small or big company need business accounting services like bank reconciliation, e-filling, service tax, sales tax, payroll etc. One can start this home-based business by giving this services freelance to the businesses who can't afford to have a permanent accountant.
Consulting
Consulting business is perfect for you, if you are an expert in a specific field and you like to assist others. The consulting business is one the best home-based business ideas for women entrepreneurs and it can be initiated with low cost or no cost.
Content Writing
An entrepreneur having expertise in internet content writing can initiate this business from home location. The demand is huge and one of the best self-rewarding business ideas for women entrepreneurs.
Copywriting
The need for copywriting has never been greater, with the booming of the internet industry content marketing becoming the center of it all and. One of the most profitable business ideas for women entrepreneurs.
E-book Writing
If you enjoy writing and you know the technique of making e-book then E-book writing is one of the best business ideas for women. You can start selling these E-books from your website, blog or from Amazon also.
Event Planning
Corporate hospitality event planning business describes giving service in the process of entertainments in events held by corporate or businesses for their staffs, clients or stakeholders. This business opportunity is comparatively easy to start, profitable and also enjoying one.
SEO Consulting
SEO consultant serves the industry as internet marketing expert. When people search for specifics in search engines, websites that appear and come on the first few pages, are the sites that usually attract maximum traffics.  Search engine optimization is a process to get the website ranking higher in search engines like Google, Yahoo, and Bing. Every day there are thousands of websites, that are created and maximum fails to survive because of the lack of knowledge about internet marketing. SEO consulting is one of the profitable business ideas for women entrepreneurs.
Social Media Consulting
Almost every people use Facebook, Twitter, LinkedIn, Pinterest these days and many companies are ready to pay people to get the service of their social media accounts management. Social Media Consulting is one of the highly profitable internet-based business ideas for women entrepreneurs.
Travel and tour guide
Tour guide business opportunity demands adequate knowledge of historical information and local culture about the location where you are starting the business. Tour guide business is all about sharing the information about the places to the group of the people in an entertaining way
Virtual Assistant
Virtual assistant business is providing services like checking and answering emails, organizing to-do list, updating calendars and schedules with minimal interaction with your clients. One can start this home-based business with a computer with internet connection and phone. This industry is growing globally.