There is a misunderstanding that to do investment you have to have a lot of money. This is not always true. Herewith some ideas to do investment in a low-cost manner. For our purposes here we are going to define small amounts of money as something more than $100, but not more than $1,000. Based on that parameter, these are ways to invest small amounts of money.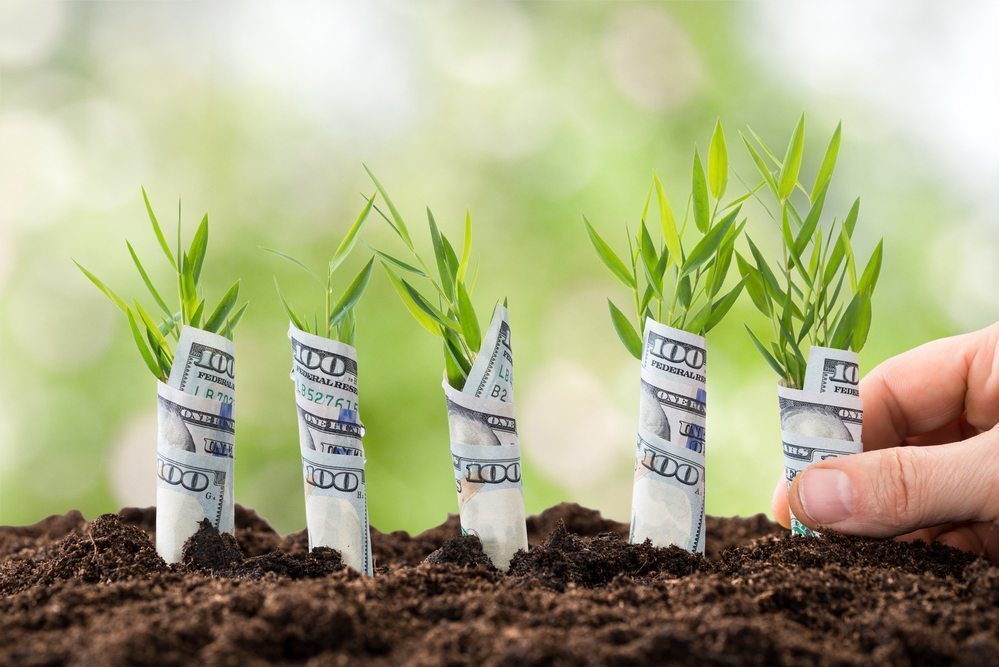 Betterment. There are a number of "robot advisors", online investment platforms that offer professional management of your portfolio with very low fees. One of the best for small investors is Betterment. You start by completing an online questionnaire that enables the site to determine what your risk tolerance is.
Based on that evaluation, a portfolio is created for you with an allocation that includes several different exchanges traded funds (ETF). Because of this allocation, your only responsibility is to fund your account – there is no need to concern yourself with investment selection, or with re-balancing your investments.
Betterment investments actually haven't any minimum initial account deposit requirement. You can open up an account by committing to monthly contributions of as little as $100. The annual management fee to maintain your account is 0.35% of your account balance, on accounts of less than $10,000. The management fee works on a sliding scale, and drops as your account balance grow.
Motif. Motif is a different kind of investment platform, one in which you either build or invest in existing mini-mutual funds that are based on certain investment criteria. These mini mutual funds are called motifs, which is where the platform gets its name from.
For example, you can invest in a motif that is built on solar energy in Hawaii or trash recycling in Panama. There are literally hundreds of motifs available and to learn more about those, study a Motif Review, and if you can't find what you like, you can always create your own.
The minimum investment is $250, which is the minimum to invest in any single motif. Each motif can be invested in as many as 30 different securities, and there is a transaction fee of $9.95 to either create a new motif or to invest in an existing one.
Lending Club. Lending Club is an online peer-to-peer (P2P) lending platform in which borrowers come to get loans, while investors – a.k.a., lenders – provide the cash for those loans. In exchange, investors are rewarded handsomely for their investment. Rates of return in double digits are hardly unknown with Lending Club.
You can invest as little as $25 in a single loan (or note), which means that with the $1,000 minimum initial investment, you can spread your portfolio among 40 different notes.
The limitation with Lending Club is that many states have minimum net worth requirements in order for you to invest on the platform. So while the actual amount that you can invest is small, you might still need to show a significant asset base in order to participate.
Prosper. Prosper works much the same as Lending Club. You can invest as little as $25, so you can spread a few hundred dollars across many different loans. There is also a state-by-state minimum net worth requirement here as well.
Prosper reports that the average annual return on a note approaches 16%, which is an incredible return on a fixed rate investment.
In the case of both Prosper and Lending Club, there is a risk of loss to your principal in the event that one or more loans you're holding goes into default. There is no FDIC insurance protecting your investment the way it would with bank investments.